Are you excited about returning to gym after a long time? We all know that all of us have missed gym during the lockdown. So, welcome back to gym and let's focus on your goals. We know coming back to gym and starting workouts after a long time can be hard. We also know that it can be confusing how and where to start, and which workouts can work for you. That is the exact reason why PSB Fitness' s new location at Sheridan College Mississauga, will provide you Personal Training Class.
Not having gym for almost 2 years could make you a little bit overweight. Therefore, all of you want to get back to your shape, lose weight, and build up a perfect body for yourself.
By having a trainer who is always with you in the gym, you do not need to be worried anymore about where to start and how to reach your goal. Our trainers can help you by showing the path that is ahead of you for reaching your goal.
But do not think that PSB Fitness only have Personal Training to show you the path. In our new location at the Hazel McCallion Campus, Sheridan College and Davis campus in Brampton, you can access to one of the best gyms in the city. In our gym you can access to different classes such as loss weight training, and group classes which you can workouts with you classmates. However, you can have your daily workouts which all of them help you to build up a perfect body that you want to have.
We have our Personal Training Class at Sheridan College to show you how to do you workouts, which exercise is better and more efficient for you, and workouts with you to motivate you.
Having a personal trainer also can be beneficial for you because they will make a perfect workouts plan. Plans will be made based on your goal, your height, your weight, and your previous experiences.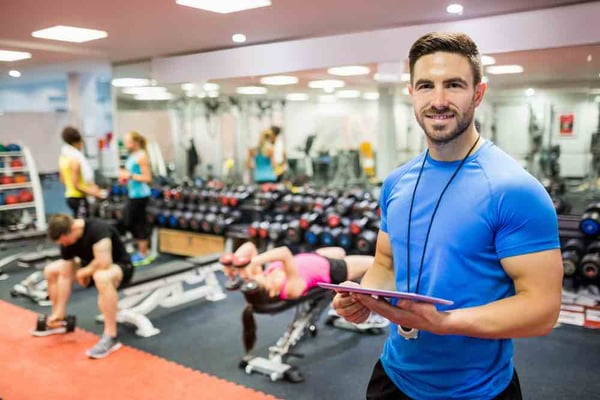 We all know that there are a lot of expenses in our life. Especially for students because they have expenses for their university and college in addition to their live expenses. So, we've got your back and we will not disappoint you in this situation. We keep have different promotion for you on our classes, membership, and even on our personal trainer.
Diet Plan
One more thing that is much more important than workouts is your diet plan. Based on the research if you want to lose weight and build up your body, a diet plan can play the major role here. The 80% of the plan is based on your diet, and only 20% is based on your workouts. If you do not have a good diet plan, it could be hard to reach the body that you want.
As always, we've got your back. We have special personal trainers who are nutritionist. So they can give you diet plan which makes it easier for you to reach your goal. Based on your goal which might be lose weight or build up your body, our nutritionists give you different diet plan which is made specifically for your body.
Personal Training Class's Location
You can access to PSB Fitness's gyms in Sheridan College's HMC campus in Mississauga, and Davis campus in Brampton. You have access to our classes with personal trainer in both locations.
We cannot wait to see you in PSB Fitness's gym. Join our gym today before it gets late. Take a look at our membership plan and enjoy the current promotion. Also, you can have a chance to see our personal trainers and their experience to choose your favorite one. Click here to see all other required information that you need to know before applying.